Eco Friendly Chilled Paper Food Packaging Pouches
The ifoodbag® is a paper-based thermal pouch for chilled & frozen food.
We also offer a smaller pouch – the ipharmabag® – that is excellent for medical transportations. In total, you can choose between six different standard bag sizes.
Temperature Controlled Paper Based Thermal Pouch For Chilled & Frozen Products.
A PAPER THERMAL POUCH

for chilled & frozen products
ifoodbag® and ipharmabag® are paper based environmentally sustainable thermal bags or pouches. They are excellent to use when transporting food or pharma products that need the cold chain to stay intact.
The pouches can be used alone or placed inside our insulated transportation box, alvobox®. The box has a built-in passive cooling shield in the lid. As a result, groceries for example, can be distributed with a regular car or van – and yet meet food temperature requirements for at least 8 hours in up to 35ºC (95ºF).
The pouch is made of FSC-certified and recycled paper and can be reused or recylced as paper packaging.
SIX DIFFERENT SIZES

for chilled & frozen products
The pouch has two separate condensation barriers
and an insulating core that locks in the cold. It comes in six different standard sizes.
The ifoodbag® is ideal for transporting larger items – it ranges from 11 to 25 liters.
The smaller pouch, the ipharmabag® is preferable for transporting smaller items, like medical products, and ranges from 1.3 to 3 liters.
View sizes
WE CAN PRINT YOUR LOGO

on our 100% recyclable paper thermal pouch
We can offer to pre-print your company logo and brand message on the re-usable paper based thermal pouch – to promote your business even further.
Contact us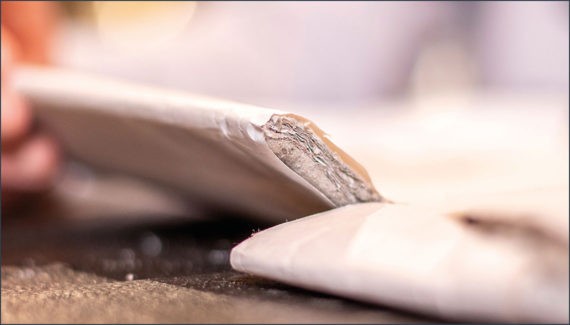 Environmentally friendly
ifoodbag® is a 100% paper based, environmentally sustainable thermal pouch with two separate condensation barriers and an insulating core.
ifoodbag® can be reused several times and is fully recyclable as paper packaging.
Click to view all features
ifoodbag® range of protective final mile products provide a secure and easy method of packing temperature sensitive, chilled, or frozen products.
Strong performance in burst strength, durability and cushioning.
Tough white or brown kraft outer paper with a 100% recycled cellulose fibre lining and a brown kraft inner paper.
A "V-folded" construction, with a doubled glued bottom flap and no side seams, provides high resistance against bursting and puncture. Maximum protection and temperature control.
Fully recyclable as paper/paper packaging.
For larger orders sizes, we can tailor the ifoodbag® to meet the requirements of your business. Printing your logo, more size options, bottom folding, or handles.
View all advantages
White outer paper for its reassuring associations with purity and hygiene or unbleached natural brown kraft to signal environmental consciousness.
Excellent thermo protection and temperature control
Wet strength
High resistance to tear, puncture and corner crush
Superior tear resistance when wet and dry
Made from a renewable resource with renewable energy
Optimum blend of virgin and recycled fiber insulation
Fully recyclable
Naturally biodegradable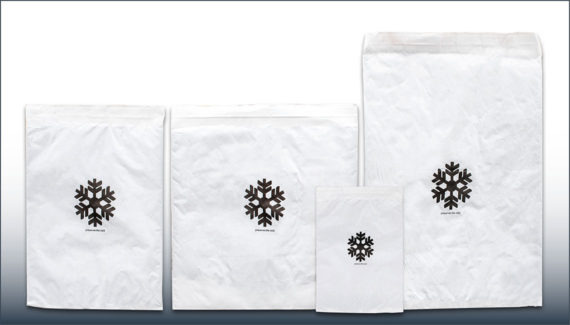 Six standard sizes
Our paper thermal bag comes in six standard sizes. The ifoodbag® pouch is available in the larger sizes – 11, 15 and 25 liters.
The smaller pouch, the ipharmabag® is preferable for transporting medical products and is smaller in size – 1.3, 2.1 and 3.0 liters.
A smaller bag for pharma
Temperature sensitive items such as medicines, vaccines, blood and serum samples are kept cold using the ipharmabag®.
The ipharmabag® can be used stand alone or together with passive cooling elements such as gel packs or regular ice.
The bags can be reused, but more importantly, they can be recycled as paper packaging.
FSC-certified and patent pending
The ifoodbag® and the ipharmabag® pouches are FSC-certified. This means they are made of materials from FSC-certified forests. The bag follows FSC-defined best practice throughout the production process and supply chain. They are fully recyclable.
ifoodbag® and ipharmabag® are registered trademarks, patent pending and part of our patented ifoodbag® system for distribution of chilled and frozen goods.
Read more